Regis Philbin for President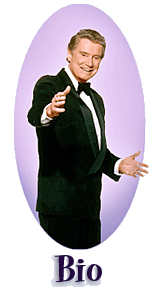 Regis Philbin, already known widely, not just as a great T.V. personality,
but as a family man as well. If we are to have a strong, family like
structure to our country, why not elect a man who has already proven he
knows how to treat others, not only with kindness but with respect.
As president of our country, Regis will reinstate a feeling of nation wide
unity, through times of good and times of hardship. He has proven that he
can withstand the difficult times though experiences he has encountered in
his own personal life; such as when his son was born with multiple birth
defects or when he and his wife divorced. Regis is the persistant,
charismatic man that we need running for president.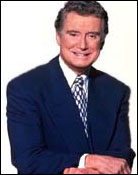 GO TO Harrison Ford for Vice-President