Disclosure Statement
Jordan High School
Mr. Charon-History of the American West
© 2000 "bcharon@mail.jhs.jordan.k12.ut.us"

Course Statement
The purposes of this course are to expand the views of class members by learning about the different social & cultural elements that existed in the United States during the 1800's. Such as:

the ways that these people dealt with each other and
discovering new ways that the peoples of the American West could have learned to deal more positively with these differences.
Course Grading
Grading will be divided into the following sections:

Testing
Homework
Projects and Assignments
Journals
Citizenship
Testing
Quizzes & Exams

Quizzes (20-45pts each) and Exams (50-100pts each) will be given at varying intervals thoughout the course, usually at the beginning of the period. Tests will be announced several days in advance so that students may have adequate time to prepare for them.
To take a quiz or an exam a student must be present in class! Students who are tardy will begin the quiz or exam immediately after checking in with Mr. Charon, however they may not have sufficient time to complete the test. Students who are excused will be able to make up the test at a later date for full credit. Students who sluff class will not be allowed a make-up! Students who miss for other reasons will be dealt with on an individual basis.
Homework

Homework will deal mainly with work to be done outside of class on Special Projects and/or Assignments
Projects and Assignments

Projects and Assignments will be on varyng topics and will require work done both inside and outside of class. Content expectations and grading procedures for each project or assignment will be discussed in class before students begin working.
Journals (spiral notebook preferred)

Each student will keep a journal in which s/he will write on selected topics. Topics to be written about will be discussed in class. Each student will be expected in most cases to write at least one page (20pts) per assignment. Journals will be collected for grading at the end of each term.
Textbooks

No textbooks will be issued to students for this course!
Class Web Site

Much of the information necessary to help students to be aware of class activities will be posted at this web site, ie: Course Syllabus, video permission slips, and quite often other information that goes into more depth about many of the subjects covered in the class. Also, in order for students who are ill to keep current with their studies, the majority of the assignments given in class will be accessable from this site:http://www.jhs.jordan.k12.ut.us/faculty/bcharon with connections to the school grade program. All work done outside of class may be sent to Mr. Charon via e-mail or delivered in person.
Class E-mail Newsletter

A sporadic e-mail newsletter will be produced for this class containing information that will keep participating students/parents aware of assignments, tests, projects, etc. as well as links to information that is pertinent to in-class topics. Any one interested in receiving this e-mail should send a message to Mr. Charon at bcharon@mail.jhs.jordan.k12.ut.us requesting the e-mail in the main text of the message. (All e-mail addresses are kept confidential.) Students/Parents may join or be removed from this list at any time throughout the semester.
Citizenship

Each student will be given a maximum of 20 pts at the beginning of each week.
A student will keep his/her points throughout each term if s/he does not have or do any of the following:

unexcused tardies! (This includes not being seated when the bell rings) (minus 10pts)
come to class unprepared, ie: no pen nor pencil, no paper, no journal (when appropriate), (minus 5pts each)
refuse to work in class (minus 10pts)
cause disruptions in class (minus 5-20pts)
bring food (including gum) or drinks into the classroom (minus 10pts)

Parents/Guardians will be contacted on occasion to notify them of their students classroom behaviors.
*Note: Topics not addressed in this disclosure will be handled on an individual basis.
Please feel free to contact Mr. Charon by phone, in person or by e-mail at bcharon@mail.jhs.jordan.k12.ut.us .

Please sign below and return this disclosure statement to Mr. Charon
Parent/Guardian Signature ______________________________________

Student Signature _____________________________________________
Return to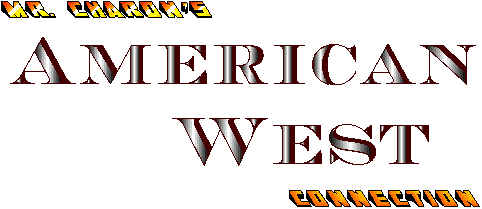 ---