John F. Kennedy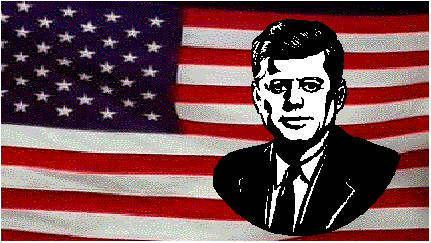 "BIOGRAPHIES"
POTUS/JFK PAGE
"SPEECHES"
Kennedy-Nixon Debates 1960
The Complete Transcripts!
"SLIDESHOW"
JACK & JACKIE
"MORE PHOTO SITES"
Great Photo History of JFK
At the History Place!
JFK Memorabilia
Compiled by Evelyn Lincoln

---
MORE SITES OF SPECIAL INTEREST
"THE SUPERNATURAL"
Eerie similarities tie JFK & Abraham Lincoln!
"THE JFK ASSASSINATION"
Site by Grover B. Proctor, Jr.
Noted expert on the JFK assassination
Transcript of the Official Warren Report

---



Return to
© 1998 E-mail Mr. Charon! or go to the top of this page.