Class Notes: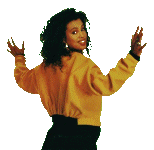 Neneh Cherry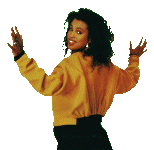 Date of Birth: March 10, 1964

Parents:
Mother: Moki Cherry

Birth Father: Amadu Jah: West African percussionist

Step-Father: Don Cherry, a jazz trumpeteer.
NC drops out of school at age 14. The following year she moves to Africa with her birth father
1980: at age 16 NC moves to London and becomes a Punk Artist. At differing intervals she is a member of the following bands:
The Nails

The Slits

Rip, Rig, + Panic
At age 18 NC marries drummer of RR+P. They have a child together. They divorce three years later.

NC begins dating Cameron McVey who co-produces several songs on her first solo album: Raw Like Sushi (1989)

NC married CMV and moves to Sweden to live in the same place where she grew up

The couple begin working on her next album, Homebrew . It is not as popular in the mainstream music scene as Raw Like Sushi and it ends up being played mostly on alternative and college music radio stations.

In 1994, NC sings the song 7 Seconds, a song against racial prejudice, with Youssou N'Dour on his album, The Guide

Return to

©1998 E-mail Mr. Charon! or go to the top of this page.